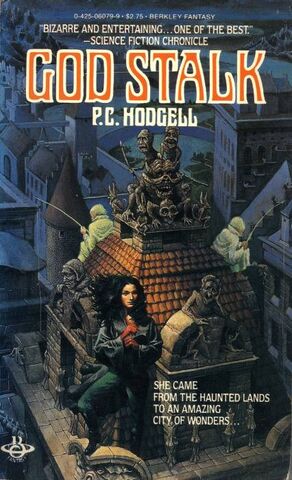 The God Stalk cover from Berkley's original publishing in 1983.
Licensing
Edit
This file is copyrighted. It will be used in a way that qualifies as fair use under US copyright law.
The fair use of a copyrighted work, including such use by reproduction in copies, for purposes such as criticism, comment, news reporting, teaching, scholarship, or research, is not an infringement of copyright.

Relevant factors include the purpose and character of the use, including whether such use is of a commercial nature or is for nonprofit educational purposes; the nature of the copyrighted work; the amount and substantiality of the portion used in relation to the copyrighted work as a whole; and the effect of the use upon the potential market for or value of the copyrighted work.
File history
Click on a date/time to view the file as it appeared at that time.
Metadata
Ad blocker interference detected!
Wikia is a free-to-use site that makes money from advertising. We have a modified experience for viewers using ad blockers

Wikia is not accessible if you've made further modifications. Remove the custom ad blocker rule(s) and the page will load as expected.